We make all of our products in house and can accommodate your needs. All products come in a variety of sizes and different containers at different price points. Please contact us with any questions.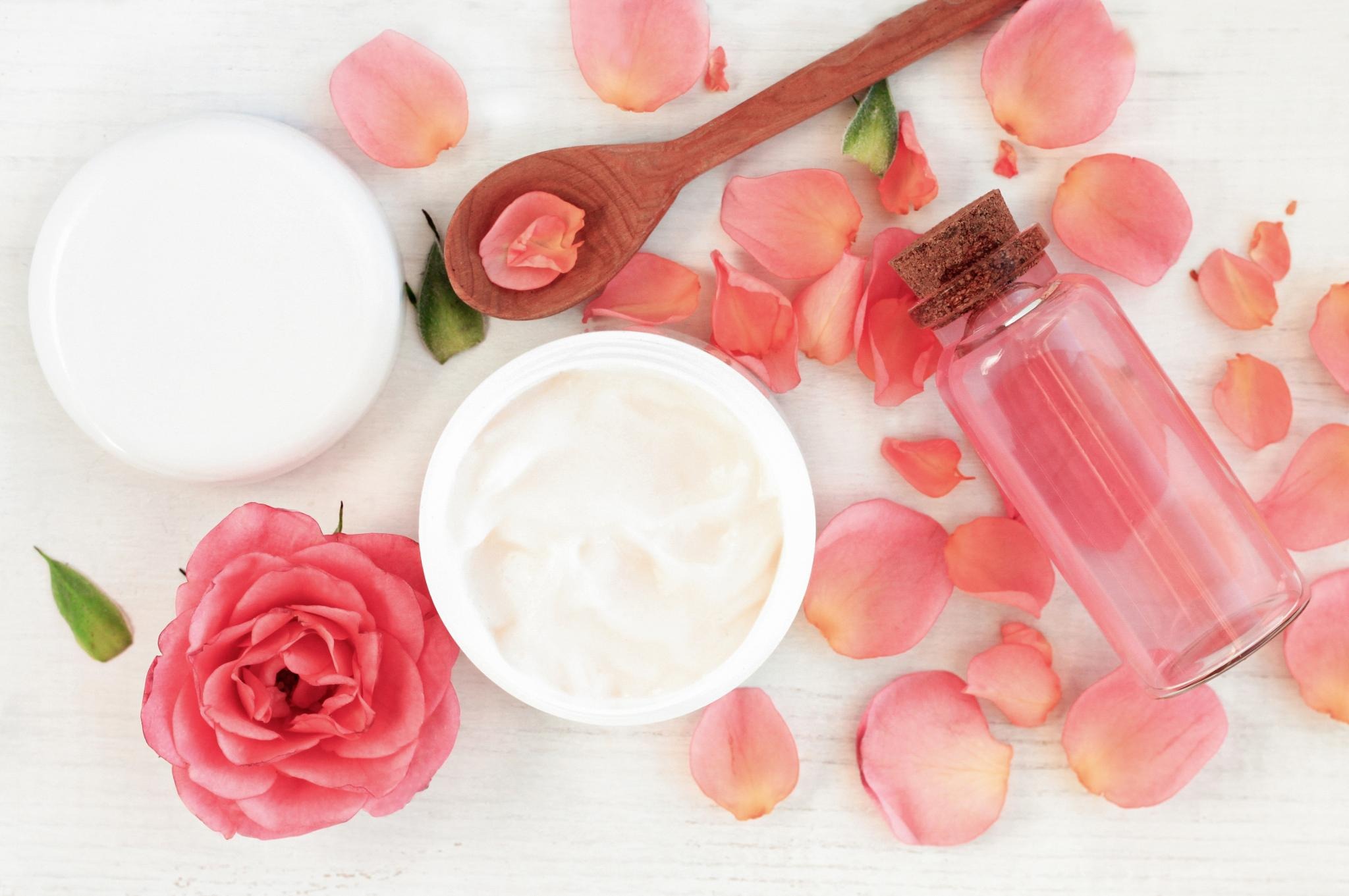 Rose hip oil, vitamin e oil, sweet almond oil, lemon and rose essential oil.

Tea tree, Wintergreen, Peppermint Eucalyptus, Spearmint and Camphor essential oils in a Sweet Almond oil base.

Coconut oil, Beeswax and Pure Essential oils.

All Natural Face Astringent
Distilled water, witch hazel, aloe vera, and lavender essential oil.

Distilled water and rose absolute essential oil.

Shea butter, Coconut oil, Sweet almond oil, Beeswax, Zinc Oxide, Vitamin E, Rosehip, Carrot seed and Lavender Essential oils.
From bedrock quarries in France, this popular facial clay tones, revitalizes and absorbs.

Use as a base for massage oils, after bath oils, fragrant diffusers, etc.

Sage essential oil, Distilled Water, Witch hazel, Black Tourmaline, Clear Quartz and Tigers Eys.
Protection Healing Bath Mix
Tigers eye, Black Salt, Epson Salt, Elderberries and Rosemary essential oil.

Naturally occurring volcanic ash. Used for its drawing and invigorating properties.

Pure almond oil and rose absolute essential oil.

Castor oil, Vitamin E and Rosemary essential oil.
Cucumber seed, Rose hip, and Frankincense essential oils in a Chamomile infused Sweet Almond oil..

Lavender, tea tree, carrot seed essential oils in a beeswax and shea butter base. Great for broken skin. Naturally waterproof. Anti-septic, anti-biotic, ant-viral.

Myrrh gum powder, activated charcoal, licorice root, and Xylitol powder. Use in place of, or along with tooth paste. Great for problem gums.

Rosemary, clove, eucalyptus, tea tree, cinnamon and lemon essential oils in a base of bees wax, cocoa butter and shea butter. Highly anti-bacterial/anti-viral/immune supporting.

100% Pure Cocoa Butter & Shea Butter
All natural cocoa butter.

Abundance Healing Bath Mix
Sea Salt, Citrine, Angelica, Calendula and Jasmine essential oil.

Self Love Healing Bath Mix
Himalayan pink salt, Edson salt, Lavender,,Rose buds, Rose quartz, Lavender and Rose essential oils.
Pure Castille soap scented with various essential oils.

Lavender, tea tree and carrot seed essential oils in a pure castile soap base.

Frankincense, Rose, Sandalwood, Sweet orange, essential oils, Clear quartz, Rose quart in Distilled water and Witch hazel.
Clear quartz, Sunstone, Peridot, Verbena, Lemon an Sweet orange essential oils in Distilled water and Witch hazel.

Magnesium flakes from the Zeichten Sea in the Netherlands are used to create this potent spray, used for muscle cramps.

Baking soda, Arrow root, Beeswax, Coconut oil, Lavender, Tea tree and Sweet Orange essential oils.
Distilled Water, Himalayan pink salt, Apple cider vinegar, Lavender essential oil.
Paraben-free Hand and Body Lotion
All natural, paraben free lotion base scented with pure essential oils.

Chamomile, Rose buds, Moringa leaf, Motherwort, Oregano.
Shea butter, Coconut oil, Sweet almond oil, Beeswax, Zinc Oxide, Vitamin E, Rosehip, Carrot seed and Lavender Essential oils.
Hand Poured Soap
Our blend of purified water and/or goats milk, lye, shea butter, cocoa butter, sweet almond/hemp seed/olive and/or castor oil, pure essential oils and organic herbs and spices.
Almond Spice
Apricot Chamomile
Asian Tea Blossom
Bamboo Mud Scrub
Black Forest - Musk, Sandalwood and Patchouli
Black Soap- Traditional African shea butter soap
Black Raspberry Vanilla
Blueberry Scrub
Candy cane
Cedarwood Tea tree
Charcoal Aloe
Cherry Almond
Chocolate Mint
Cucumber Melon
Cranberry Spice
Dead Sea Mud Scrub
Desert Sage
Dragons Blood
Eucalyptus Lavender
Far Out - White tea, Sage, Lemongrass, and Tea Tree.
Grapefruit Tea Tree
Green Tea Verbena
Kaffir Lime
Lavender
Lavender Verbena
Lavender Greek Yogurt
Lavender Patchouli
Lemon Zest Scrub
Lemon Verbena
Mango Delight
Moonlight And Roses
Monkey Farts- Banana, Grapefruit, Kiwi and Strawberry.
Moroccan Vanilla
Nag Champa
Oakmoss Lavender
Oatmeal Goats Milk
Orange Aloe
Patchouli
Peach Tea Scrub
Rosemary Thyme
Tea Tree Mint
White Tea Ginger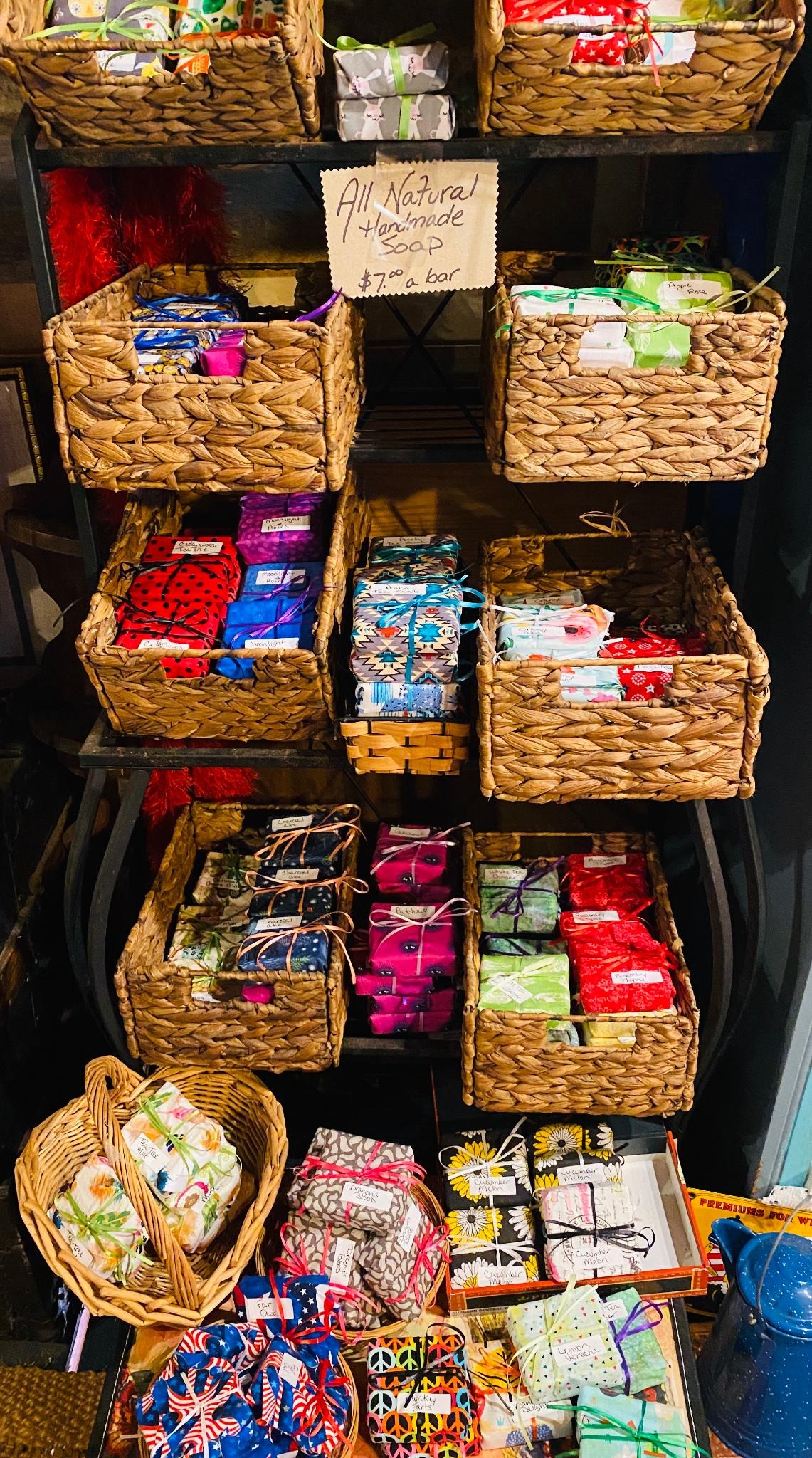 How To Order
To place an order,
Gift certificates available.

We ship anywhere!
Personal and business checks accepted.
We accept all major credit and debit cards.