Anneke Langendonk a.k.a. Mrs. Mango started the shop as a way to bring her family's traditions of natural healing to the Central Florida area in 1983. She was an immigrant from the Netherlands and came to this country in 1962 with her husband, children, her mother and father. After supporting her husband in his career, and raising her 4 children, she had the inspiration to open a traditional herb shop. She often called it her "mid-life crisis" and after her husband retired, her dreams became her reality. With a limited budget and a somewhat dilapidated building, Anneke started to create her life-long dream.

With the help of friends and family, she repaired the run down building, planted seeds in the garden, and opened the doors to a legacy. People stopped by the peculiar shop on the side of US1 not knowing what to expect. What they found was a welcoming place that offered rejuvenating and healing energy and a warm and wise woman to guide them on their journey. She ran the shop with the stipulation that all are welcome and that those the most in need don't always ask for it. Over the years she became the confidant and friend to many, and everyone who had the pleasure of meeting her walked away with a feeling of calm and peace.

Anneke Langendonk passed away peacefully in her sleep on February 5th, 2013. She was not ill, and spent a fun filled day with her eldest daughter the day before. Like everything in her life, we all feel this was not un-planned.

I am her granddaughter, Anneke Charland, sixth generation master herbalist. The teachings and guidance she gave me throughout my life are immeasurable, and my only wish is to share these priceless anecdotes with all who wish to hear them.

My husband, James and I run the shop now. We strive to keep things exactly the way she would want and hope to keep her legacy alive through us and all who knew her.

I remember her mantras daily, and they help to guide me. "All that the honey bees create is a wonder.", "Mother Nature knows all." and "You should have more vegetables on your plate."

She lived her life with passion and acceptance and I know we can all live with more of both in our lives.

We welcome old friends and new to our little shop and hope that all who enter feel a sense of awe and wonder at what can happen when you have a dream.

As of May 2nd 2016, I have earned the title of holistic health practitioner as well as nutritional consultant. I thank Kingdom College Of Natural Medicine for awarding me this honor and look forward to using my knowledge to help our customers on their road to health.
We are open Tuesday through Saturday, 10 A.M. to 4 P.M. EST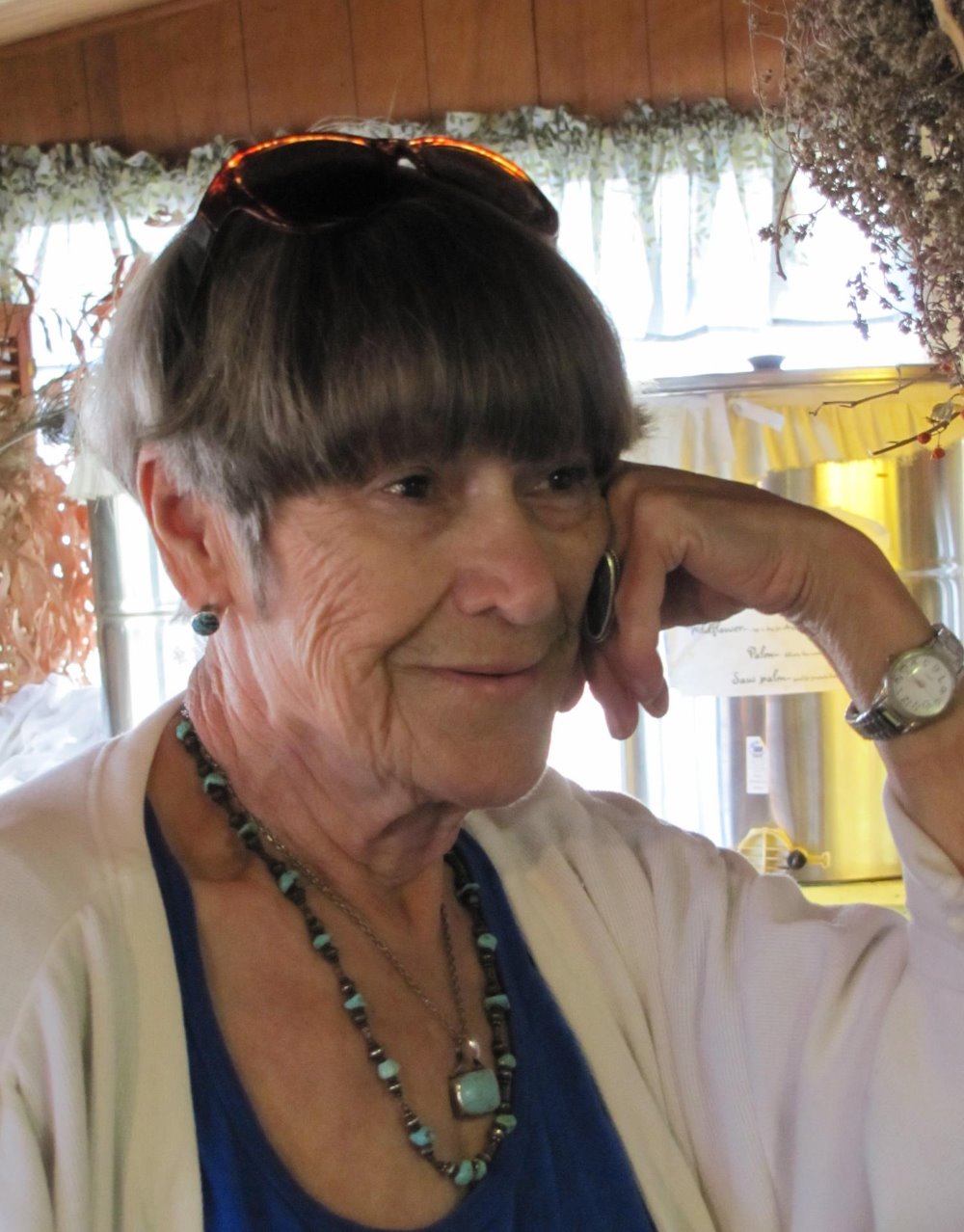 Anneke Langendonk a.k.a. Mrs. Mango